COMPLETE YOUR MT's QUICKLY AND ACCURATELY
Save yourself 10-15 hours a month !
Focus on your clients while FieldWorker automates, pre-fills data, guides and helps complete your Monitoring Tools(MT's, Monthly and Quarterly)! You have less information to enter, you have confidence that the information is correct, you have the latest information from DDD and your MT gets completed, approved & submitted quickly.
We understand how much time you spend in data entry and validation, ensuring accuracy and tracking your followup items. You want to ensure that your submissions are error free and of a high quality. FieldWorker makes this entire process easy, quick and error free.
*MT(Monitoring Tools) requirements for Support Coordination Agencies working with NJ DHS/DDD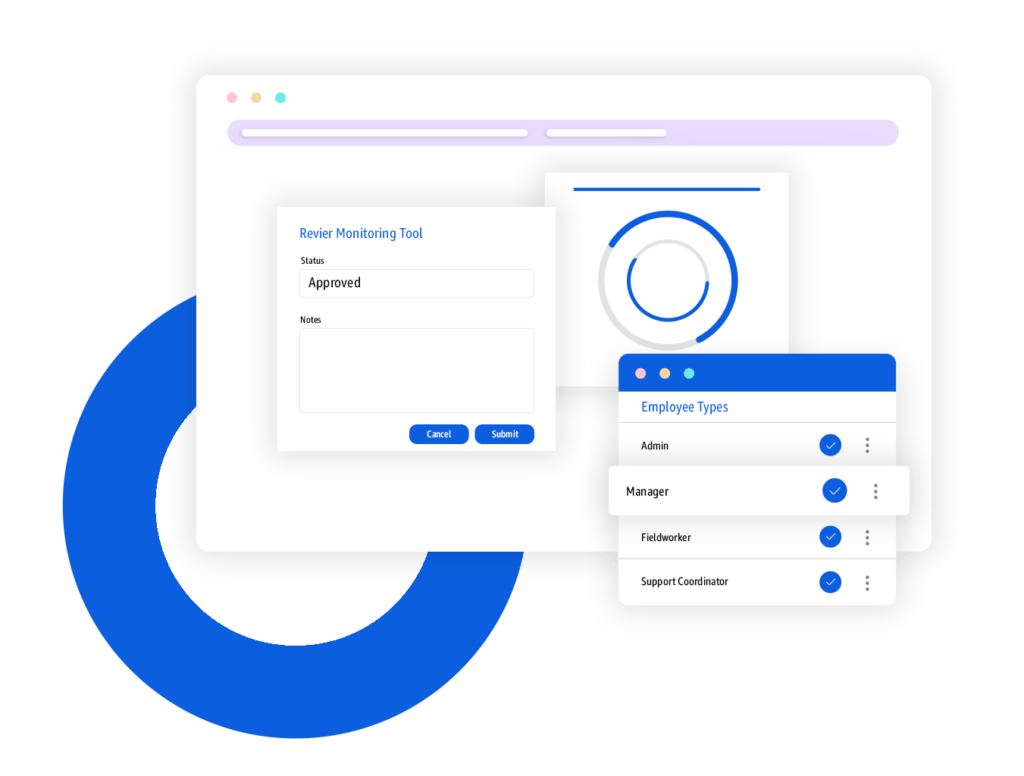 Did you know?
With recent changes from DDD for 2023, average completion time for an MT with followup items, can be 30-40 minutes !

Pre-filled Data from iRecord 
FieldWorker uses the latest information available, automates inputs from DDD, pre-fills fields in the MT's and guides you through to completion. By pre-filling this data, you save time by having less to enter, and gives you confidence that the information is correct, as it has already been validated.

Track and Validate Follow ups
FieldWorker tracks, remembers & flags follow up items across visits. It  easily and quickly guides the SC through the process,  requires details on "*" answers, flags follow ups from past visits, and makes sure that MT's are completely and accurately completed.

Schedule  MT's and Plan Renewals
FieldWorker gives you a view into your MT schedule for MMT's and QMT and highlights critical dates so that your plan renewal is always timely.

Ensure quality of your MT submissions
FieldWorker helps you ensure that all the information is accurate, giving you the confidence in avoiding any manual errors that slow down payments, thanks to the overall MT process being quicker and leveraging automation. Avoid "Cloning", We guide you through the completion process, every MT is uniquely created, DDD data is current and pre-filled, follow-ups tracked and you are always audit ready!
Experience the Power of FieldWorker with a Personalized Demo.
Join the FieldWorker Revolution and Streamline Your Workflow Today!
Automate workflows, complete MT's quickly & accurately, automate approval workflows and submit !
FieldWorker: Case Management and Field Service Software built for a mobile workforce
Ready to see for yourself how FieldWorker can simplify follow-ups and automate your data validation?
FAQs
Learn more about FieldWorker.
Book your free demo.
Learn more about FieldWorker.
Book your free demo.
Have questions? We're here to help.
Read our FAQs or get a demo of FieldWorker today.