The Future of Case Notes
Quicker to capture and always up-to-date, leading to happier clients and more referrals
How much time does your team spend on case notes on average? Not only can it take a long time – sometimes they are not updated regularly enough, leading to essential information about clients falling through the cracks.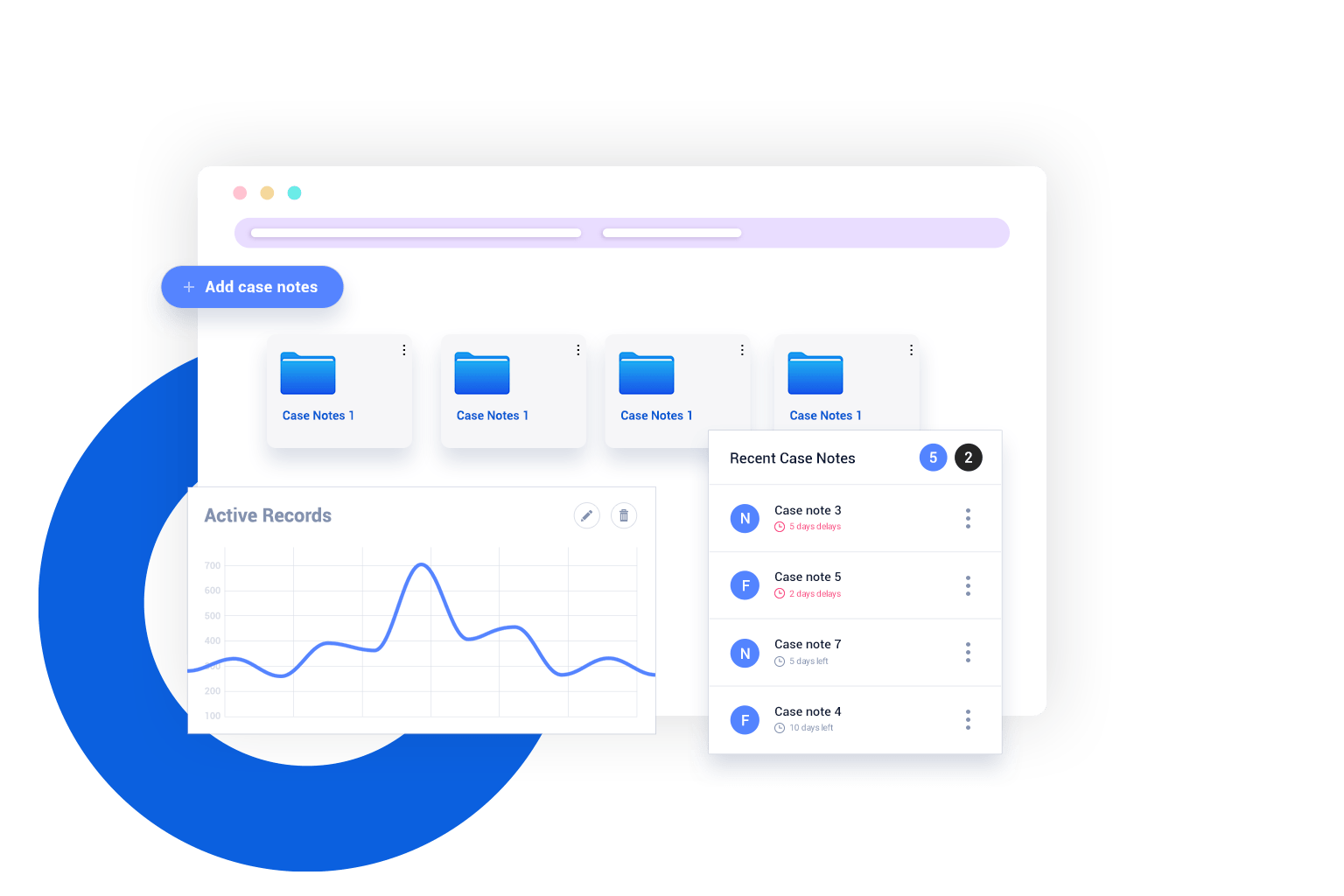 Did you know?
In a recent survey, 6 out of 9 care providers admitted to not being able to update case notes regularly enough.

Voice-to-text for quicker case notes
Don't have time to sit down and type out an update? No problem. We've included cutting-edge voice-to-text technology in our app, meaning you can dictate your case notes, check over the transcription, and continue with your day.

Flexibility to suit your needs
You can also type up case notes in our app, so you don't have to wait to get back to your desk to write updates.

Better case notes means happier clients
The time you save on updating case notes, can now be spent directly with your clients. With reliably up-to-date records, you are assured that you have all the information you need to progress. You have better information, happier clients – who are more likely to refer others to your agency.
Experience the Power of FieldWorker with a Personalized Demo.
Join the FieldWorker Revolution and Streamline Your Workflow Today!
Update Case Notes by Voice
FieldWorker: Case Management and Field Service Software built for a mobile workforce
Ready to help your team save time while keeping their case notes up to date?
FAQs
Learn more about FieldWorker.
Book your free demo.
Learn more about FieldWorker.
Book your free demo.
Have questions? We're here to help.
Read our FAQs or get a demo of FieldWorker today.