Electronic Visit Verification
Effortless EVV compliance to keep you audit-ready at all times
As per the Cures Act, agencies need to meet the requirements of EVV. FieldWorker makes EVV compliance easy with simple check-in and out features that record all the data needed.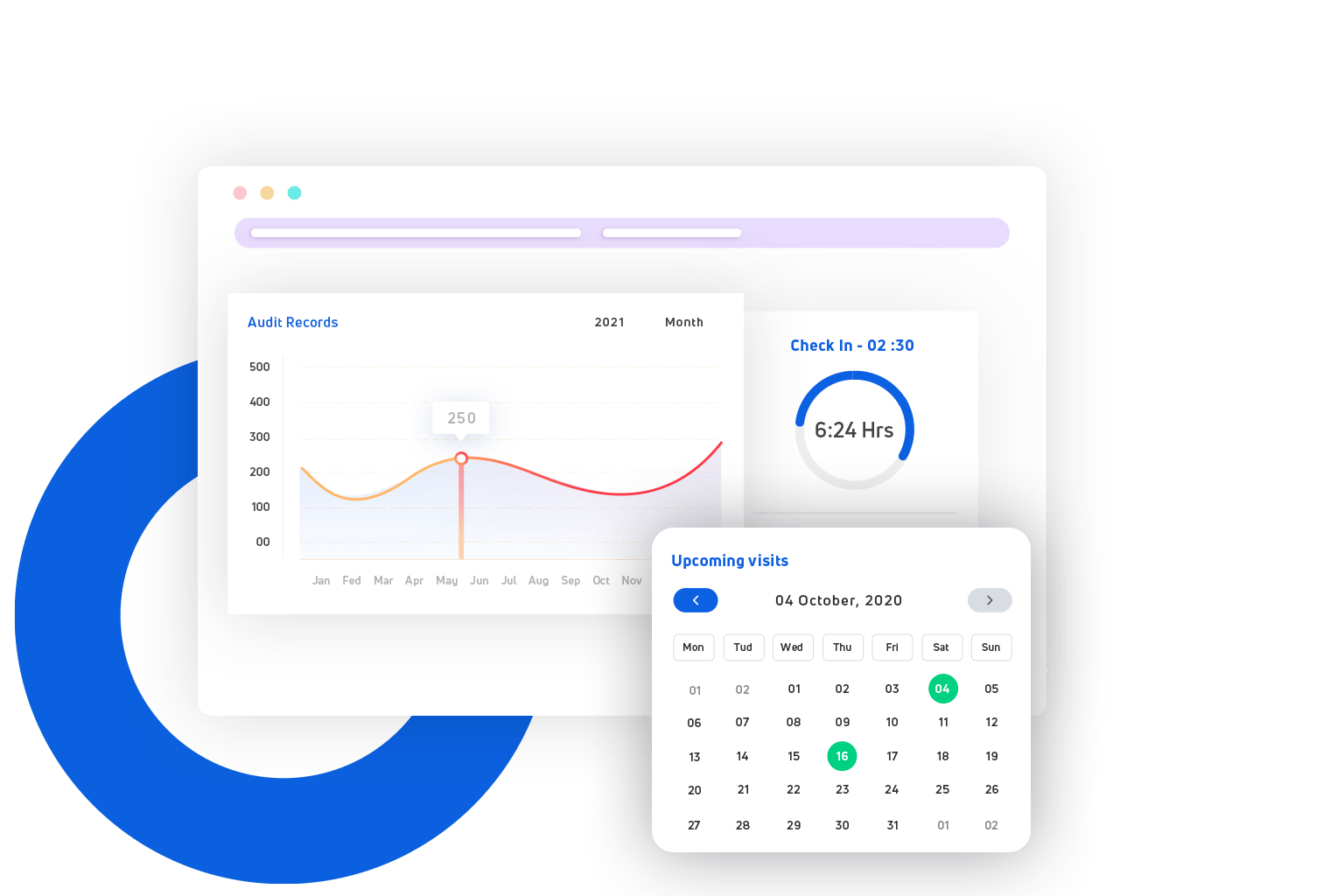 Did you know?
This year, 35% of care agencies will not meet the state-mandated requirements. FieldWorker helps you make sure your agency doesn't fall into that group.

Capture all the right information
By checking in and out for each visit in the mobile app, the exact time and duration of each visit is recorded. Additionally, all other relative information needed for EVV records is recorded.

Quickly check-in and out for visits
No forgetting to update details for each visit or having to spend time tediously updating paperwork! FieldWorker is designed for the mobile workforce on-the-go. Press the button in-app when you arrive and leave. It's that simple.

Always be prepared for audits
FieldWorker ensures that your records are up-to-date at all times, no extra effort needed. Whenever your agency's next audit is, you can rest assured that your records will be ready.
Experience the Power of FieldWorker with a Personalized Demo.
Join the FieldWorker Revolution and Streamline Your Workflow Today!
Everything needed for EVV captured quickly
FieldWorker: Case Management and Field Service Software built for a mobile workforce
Ready to see for yourself how EVV is simplified with FieldWorker?
FAQs
Learn more about FieldWorker.
Book your free demo.
Learn more about FieldWorker.
Book your free demo.
Have questions? We're here to help.
Read our FAQs or get a demo of FieldWorker today.