Free eBook
Discover the Secrets to Building and Running a Successful Case Management Organization
Are you currently running a case management business or considering starting one? If so, our new book, "10 TIPS for Building and Running a Successful Case Management Organization," is a must-read for you!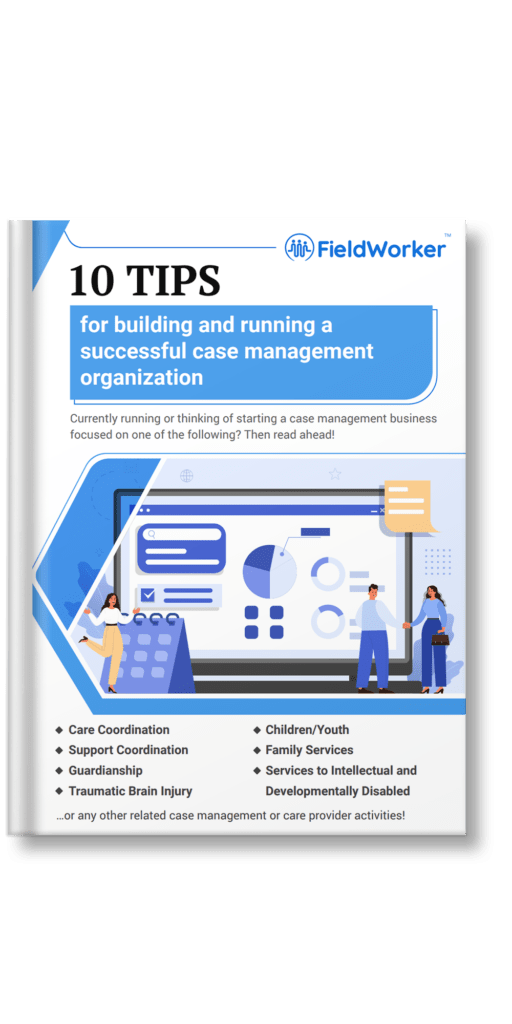 Case management plays a vital role in coordinating and integrating support services for patients and clients, especially those with chronic or complex medical conditions. Our book provides valuable insights and strategies to optimise care and psychosocial outcomes for your clients.
Here's a sneak peek of what you'll find inside:

Understand the fundamentals of case management and its importance in navigating support services.

Differentiate case management from other care activities like care coordination and support coordination.

Learn how case management changes in response to technological advancements and evolving healthcare expectations.
Discover ten key strategies to ensure the success of your case management organisation, including being proactive and strategic in client engagement, leveraging the correct data and tools, and focusing on individual outcomes.