Keep on Top of Your Work with Checklists and Reminders
Ensure your team can perform to the best of their abilities with a clear overview of their tasks and priorities.
We know how many tasks all of us working in care can have to accomplish every day, but it doesn't need to be difficult to keep track. That's where having access to a place where you can clearly see what you need to do, how urgent each task is, and all the information you need to accomplish it can transform the way you work.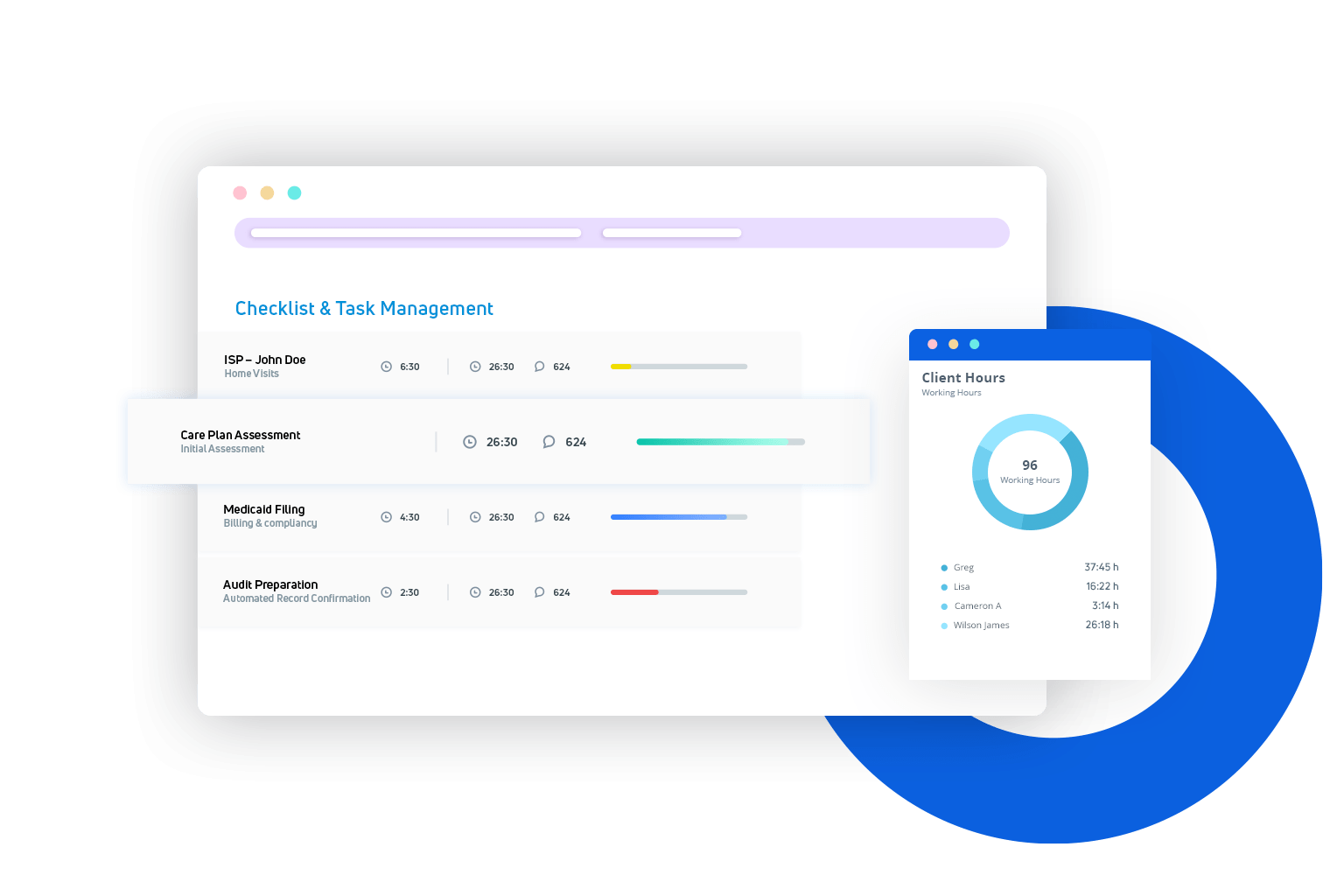 Did you know?
Having access to checklists and reminders helps ensure your team perform and achieve their clients' goals – and happier clients means more referrals. In fact, 9 out of 10 care agencies attribute an increase in referrals to improving the service they offer.

Create detailed checklists
Capture all the essential steps for any task and allow your team to track their progress, checking off items as they go. Each subtask can then contain all the information necessary to ensure your team has everything they need to complete it on time.

Set reminders to meet deadlines
Make is simple for your team to know exactly by when they need to complete tasks, giving transparency to your workflows from the beginning and helping keep all your projects on track.

Track progress towards goals
Access reports to easily monitor your team's progress across all tasks, allowing you to easily and proactively identify any obstacles before they cause delays.
Experience the Power of FieldWorker with a Personalized Demo.
Join the FieldWorker Revolution and Streamline Your Workflow Today!
Give Your Team the Tools to Excel
FieldWorker: Task Management and Tracking to Ensure Your Team Succeeds
Ready to give your team the tools they need to accomplish all the tasks ahead of them?
FAQs
Learn more about FieldWorker.
Book your free demo.
Learn more about FieldWorker.
Book your free demo.
Have questions? We're here to help.
Read our FAQs or get a demo of FieldWorker today.