Get the Insights You Need to Grow Your Agency
Access vital information to give you a pulse on how your agency is performing and identify areas for growth and improvement.
How is your agency currently performing? How many cases have you taken on in the past month? How much time are your team spending on visits? If it would take you a while to find the answers – here's a way that you can access them within seconds instead.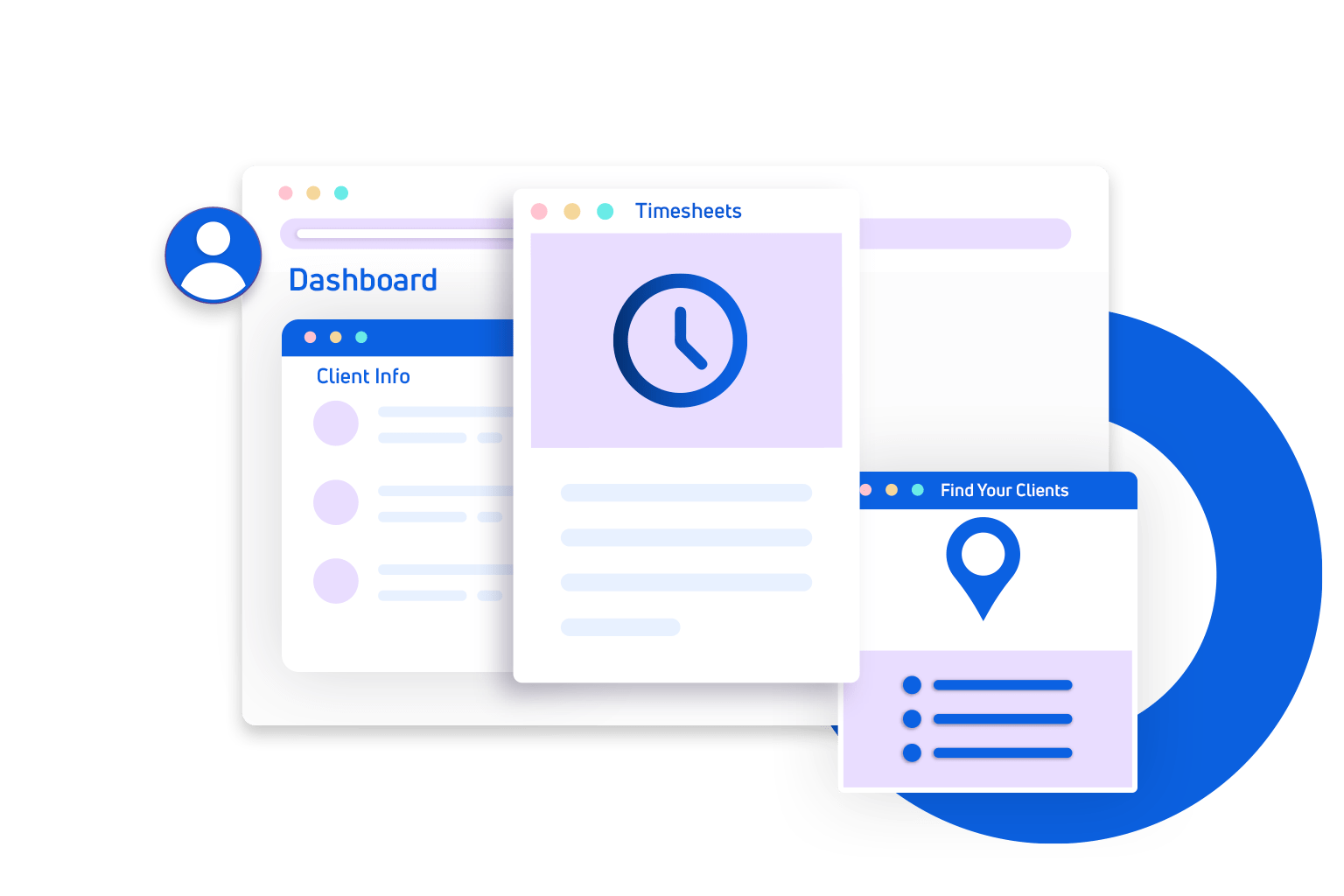 Did you know?
9 out of 10 care agencies say they receive more referrals when they improve the quality of their service. Having access to vital metrics can provide a snapshot in ways to improve your service – which ultimately leads to more referrals and chances to grow.

View intuitive dashboards
From budget info to breakdowns on how your team is spending their time – FieldWorker gives you all the information you need to understand how your agency is operating in an easy-to-access and digestible format.

Identify blockers and obstacles
Are certain activities bottlenecks, meaning your team get stuck and spend a long time trying to find solutions? Have you noticed a slowdown in the number of new cases? FieldWorker's overviews gives you the answers instantly – meaning you can take action with confidence.

Boost efficiency and grow!
See how actions you take influence your care delivery process as you optimize your operations. With on-demand insights, you'll know exactly how to take your agency forward and grow!
Experience the Power of FieldWorker with a Personalized Demo.
Join the FieldWorker Revolution and Streamline Your Workflow Today!
Know Exactly How to Grow Your Agency
FieldWorker: On-Demand Insights and Dashboards to Grow Your Agency
Ready to have valuable metrics and insights a your fingertips and keep a pulse on your agency?
FAQs
Learn more about FieldWorker.
Book your free demo.
Learn more about FieldWorker.
Book your free demo.
Have questions? We're here to help.
Read our FAQs or get a demo of FieldWorker today.